Gustor Meatboutique lanceert als eerste slagerij het CLEAN LABEL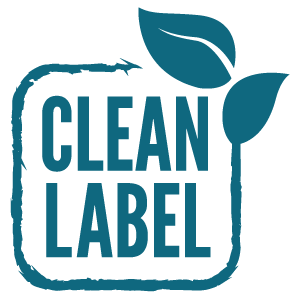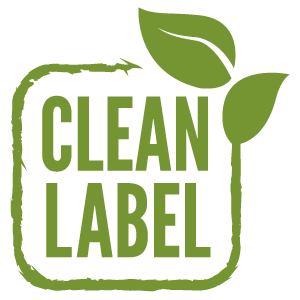 1.Wat betekent Clean Label?
Een product met een Clean Label is een product in zijn zuiverste vorm. Zonder enige toevoeging van
Bewaarmiddelen
Kleurstoffen
Kleurstimulerende middelen
Stabilisatoren
Emulgatoren
Fosfaten
Dikkingsmiddelen
Etc...
Deze producten zijn ook niet onder een zogenoemde 'beschermende atmosfeer' verpakt. In de realiteit is zo'n beschermende atmosfeer dikwijls synoniem voor bewaargas of een combinatie van gassen die een mooie kleur van het product of langere bewaartijd garanderen.
Niets van dit alles dus!
2. Waarom dit Clean Label?
De consument heeft behoefte aan duidelijkheid.
Bijna dagelijks worden wij ondervraagd door potentiële klanten welke toegevoegde er in onze producten zitten.
Hierbij gaat het meestal om vragen ivm allergenen. Voor alle duidelijkheid: het is niet omdat een product allergenen bevat dat het een slecht product is.
Maar we moeten ons ook afvragen of die allergenen wel op hun plaats zijn. Dat melk lactose bevat is de normaalste zaak van de wereld. Maar dat er gluten in worst zitten is niet normaal. Worst of gehakt dient gewoon gemalen vlees te zijn, eventueel met één of andere specifieke kruiding. Maar gluten horen er niet in thuis, tenzij je een, ons inziens minderwaardig product aanbiedt, waarbij men gluten gebruikt om X% water te kunnen toevoegen zonder dat dit opvalt.
Het is niet omdat een product toegelaten is dat het opportuun is het te gebruiken.
Veel van onze producten hebben zoveel smaak dat klanten zich afvragen waar die smaak vandaan komt. Dit is zeker het geval voor ons dry-aged vlees.
Wel deze zijn eigen aan het product. Wij willen hiermee duidelijk maken dat smaak inherent is aan het soort vlees dat wij aanbieden en dat daarvoor geen hocus pocus nodig is.

In een vleeswereld die overspoeld wordt door additieven, marinades, rubs, etc.. zouden we bijna vergeten dat er ook topproducten bestaan die van nature veel smaak bevatten. Dat de ene steak de andere niet is, net zo voor kotelet of lamsvlees.
Terug naar 'normaal'.

Vlees verandert van kleur naargelang de hoeveelheid zuurstof waaraan het is blootgesteld.
De kleur van gekookt varkensvlees is grijs, niet roze.
Gemalen mager rundsvlees plakt van nature niet aan mekaar.
Water blijft niet hangen aan vlees.
Vlees met smaak heeft ook een specifieke geur.
En zo kunnen we nog een tijdje doorgaan.

Heel veel 'kwaliteiten" die de gemiddelde consument momenteel verwacht vlees zijn een gevolg onnatuurlijke processen, toevoeging van (weliswaar toegelaten) additieven en van marketeers die ons doen geloven dat het zo hoort.
Klanten vragen zich af waarom onze producten soms een andere kleur hebben dan wat zij normaal gewoon zijn.

Hier komen we ook terug op de zogenoemde 'beschermende atmosfeer'. Onze producten worden gewoon vacuum verpakt, onder dergelijke combinaties van gassen.

Waarom voegen wij geen (toegelaten) kleurbehoudende middelen aan onze producten, of bindmiddel aan onze hamburgers? Omdat deze eigenlijk niks terzake doen, allergieën kunnen opwekken of consumenten op het verkeerde been kunnen zetten.
Puur natuur lijkt ons een veel betere optie.

Wij zien bij importeurs ook soms vlees liggen dat binnenkomt met een houdbaarheidsdatum van 6 maand. Begrijpelijk dat groothandels en horeca graag met deze producten werken want zo wordt stockbeheer wel een stuk makkelijker. Op het etiket is geen enkel bewaarmiddel te bespeuren. Wel dit is NIET normaal en dergelijk product kan nooit een clean label krijgen bij Gustor.

3. Waarom 2 soorten Clean Label bij Gustor?

Green Clean Label: enkel en alleen puur vlees. Niks aan toegevoegd.
Blue Clean Label: puur vlees met een natuurlijke kruiding zoals: zeezout, zwarte peper, anijszaad etc...

Sommige producten geven wij een specifieke kruiding. Dit is bijvoorbeeld het geval bij onze salsiccia. Voor alle duidelijkheid: Blue Clean Label betekent hier weeral puur natuur. We werken niet met gewoon (chemisch geproduceerd) keukenzout maar met natuurlijk zeezout. Zo is het voor klanten die een bepaald dieet volgen of een allergie hebben, belangrijk te weten dat ze bij een Blue Clean Label best eens nalezen wat er in zit.

4. Krijgen alle producten bij Gustor een Clean Label?

Bij het ontwikkelen van dit label hebben we gemerkt dat 95% van de producten die wij aanbieden en 99% van de omzet al Clean Label was.
Sommige producten die niet Clean Label waren hebben we uit ons assortiment gehaald. Andere producten die superlekker zijn en waarvoor er momenteel geen Clean Label alternatief bestaat, hebben we behouden. Bijvoorbeeld de Secreto 07 van De Laet-­‐Van Haver. We zijn er zeker van dat door de komst van Clean Labels, meer producenten verder nadenken of de toevoeging van bepaalde stoffen wel essentieel voor de kwaliteit van het product.

5. De toekomst.

We hopen bij Gustor dat we veel navolging krijgen. Al te lang werd er in de vlees-­‐ en voedingswereld (of zeggen we beter industrie?) geheimzinnig gedaan over de toevoeging van 'hulpstoffen' en werd het gebruik van chemische additieven als heel normaal gezien.

Het feit dat een additief toegelaten is (meestal door veel lobbywerk trouwens), blijkt dit in de praktijk een vrijgeleide te zijn om dit te pas en te onpas te gaan gebruiken. Als we een grote chef op TV een heerlijke paté zien maken en hij als geheim ingredient 'kleurzout' gebruikt (naar eigen zeggen, als een echte slager) dan breekt ons hart. Kleurzout bevat nitriet, is 100% chemisch en heeft als enig doel de paté mooi rood te maken na het bakken terwijl de natuurlijke kleur van gebakken varkensvlees gewoon grijs is. Een gemiste kans?

Terug naar 'normaal' zeiden we toch?

Rik en Jef Debouver
Chief Butchers @ Gustor Meatboutique